The Harley Street Academy of Advanced Endodontics
Combining Cutting-Edge Technology with Decades of Experience
Gently and Effectively Preserving Natural Teeth For Optimal Wellbeing – Root Canal Specialists in London
Many teeth, full of potential, are prematurely deemed 'untreatable' and removed. This disrupts the natural harmony of the mouth and deprives individuals of the authentic feel and function of their own teeth.
We aim to change that.
From our prestigious location on Harley Street, we offer unparalleled endodontic care, ensuring every tooth gets its fighting chance.
Simultaneously, our Academy reshapes dental education, moulding a new generation of dentists who embody excellence and care, and who value continuous learning.
With cutting-edge technology and an unwavering commitment to patient care, we're setting a new standard for endodontics in the UK.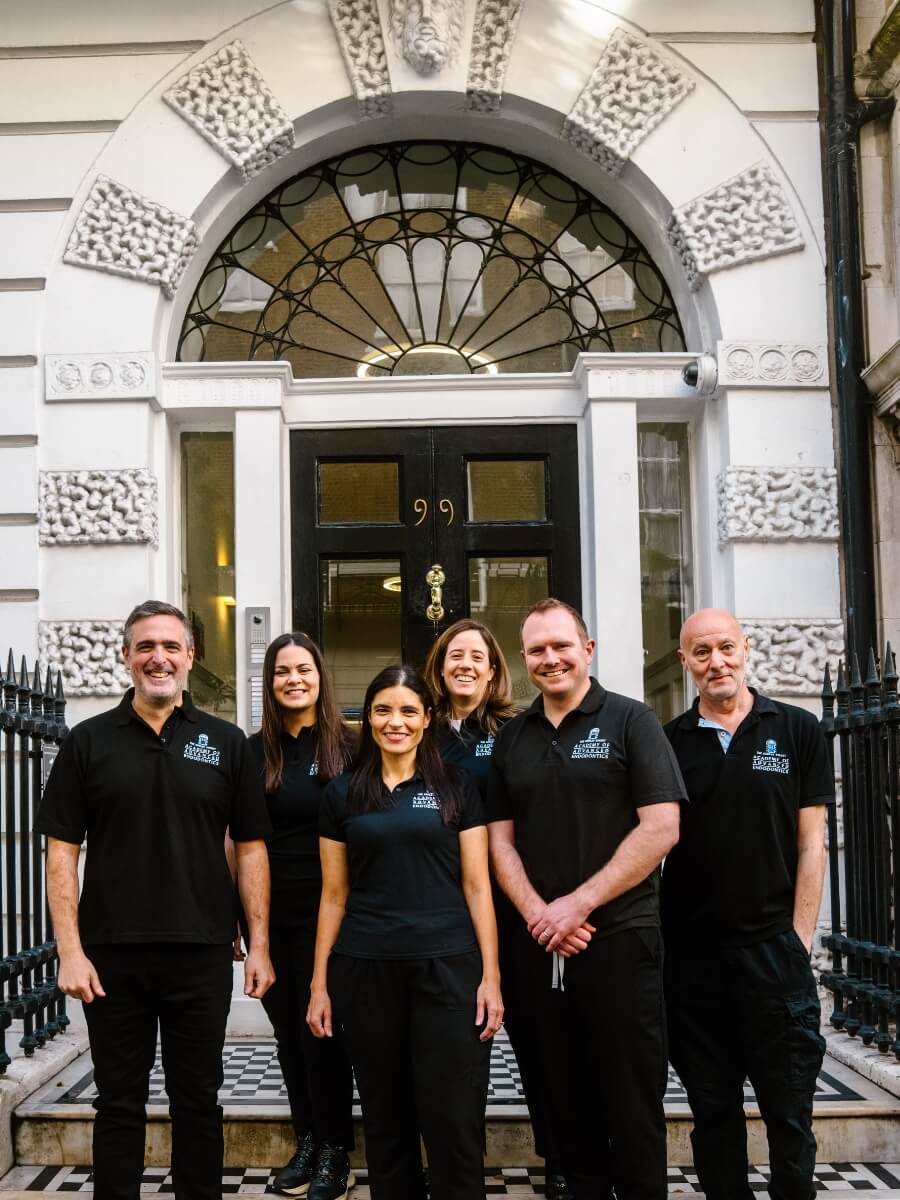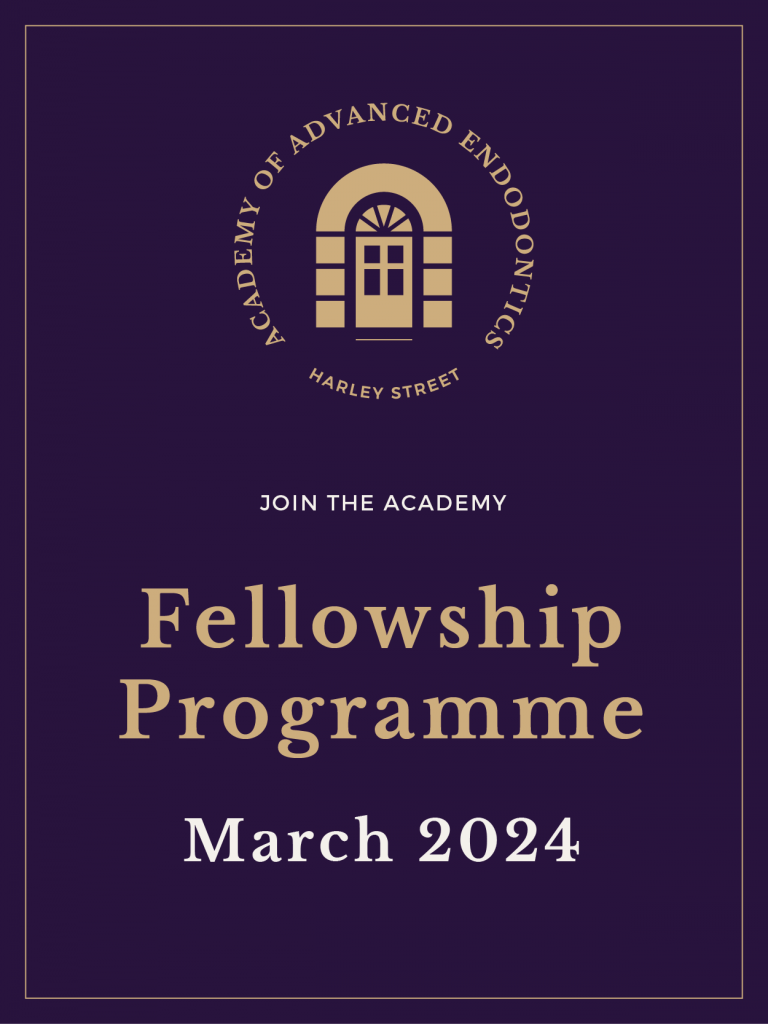 The Fellowship in Endodontics, tailored for passionate endodontic enthusiasts, paves the way forward in the profession.
If you felt your previous training lacked hands-on clinical experience, this is your chance. 
Join us at the Academy for a transformative journey. Under the guidance of our specialist endodontists, you'll delve into our philosophy, master advanced techniques, and understand the intricacies of diagnosis and treatment planning. 
This 21-day part-time programme spans a year, culminating in 10 days of supervised patient treatment using our state-of-the-art facilities. 
Impress us, and there might be a permanent spot for you at the Academy! If this doesn't actualise, you'll continue to receive expert support from us and the extended endodontic community.
£10,000 – flexible payment options are available
A common misconception is that root canals are synonymous with pain. 
In truth, root canals are designed to alleviate the very pain caused by dental infections and damage. 
The procedure itself, especially with the advanced techniques and pain-relieving measures we employ at our Harley Street location, can be as comfortable as receiving a traditional filling.
We're committed to transforming this misinformed narrative, encouraging more people to preserve their natural teeth and alleviate their pain.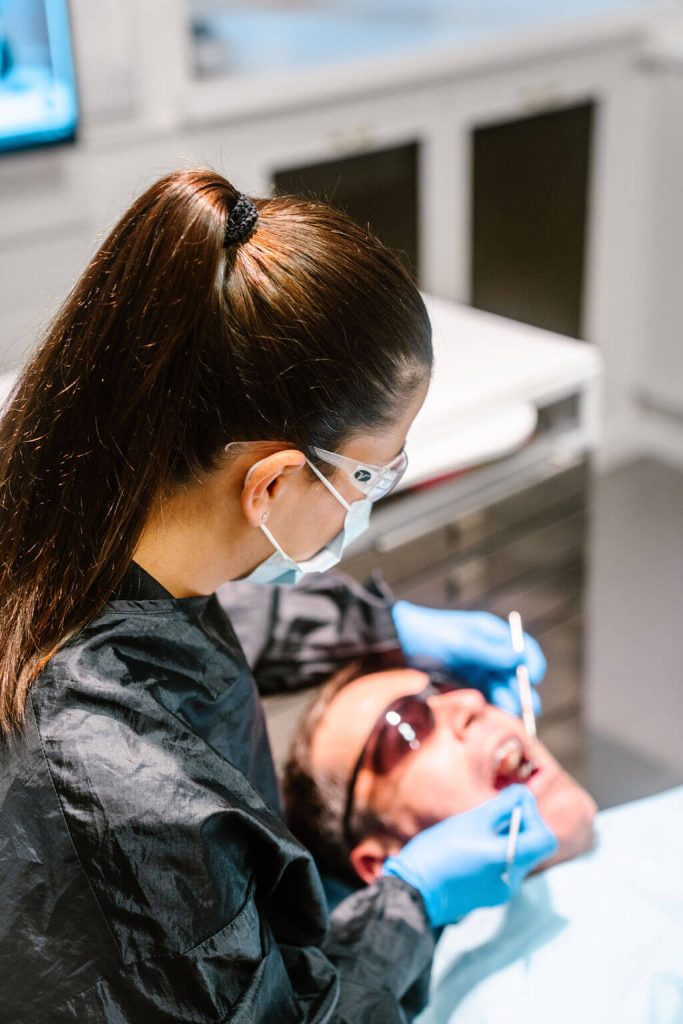 Decades of Experience & Masterful Practitioners
With decades of endodontic experience under our belt, our practitioners aren't just experts; they're masters in their field.
Constantly evolving, our state-of-the-art technology is designed to minimise pain, maximise efficacy and provide welcome distraction for a more comfortable patient experience.
At the heart of our academy is our unwavering commitment to patients. We prioritise clear communication, comfort and care above all else – ensuring every patient feels understood and properly looked after.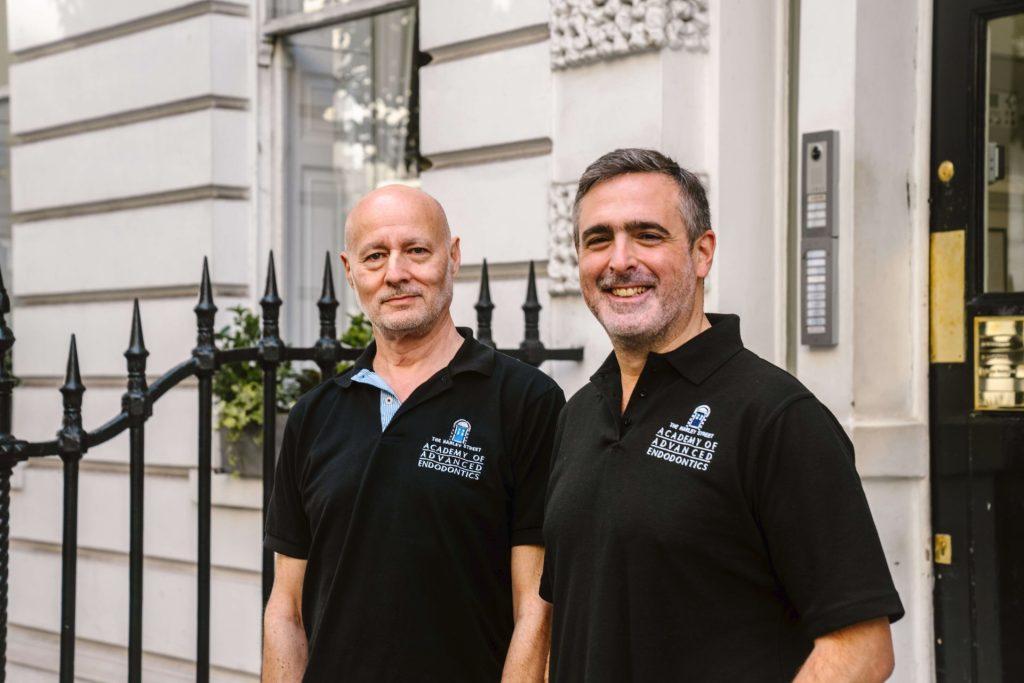 Meet Our Clinical Directors
At the heart of the Academy of Advanced Endodontics is the combined expertise of our clinical directors, Richard Kahan and David Selouk. 
Richard, with his four decades of experience in endodontics, has been a trailblazer in the field, integrating technology and innovation to elevate patient care. Richard's vision and his contributions to the Eastman Dental Institute at University College London led to the creation of the Academy, a place where innovation meets expertise.
David Selouk, a specialist in endodontics and co-director, complements this vision with his passion for saving natural teeth and his affinity for the latest endodontic tools. A distinguished alumnus of the Eastman Dental Institute, David's academic and clinical achievements are a testament to his dedication. His role at the Royal National ENT and Eastman Dental Hospitals further cements his position as a leading figure in the endodontic community.
Together, Richard and David form a formidable duo, bringing together decades of experience, a commitment to innovation and a shared vision of excellence in endodontics.
Strategically located at the heart of London's renowned medical district, the Academy of Advanced Endodontics enjoys its position on prestigious Harley Street, ensuring easy accessibility and a prime setting for patients and practitioners alike.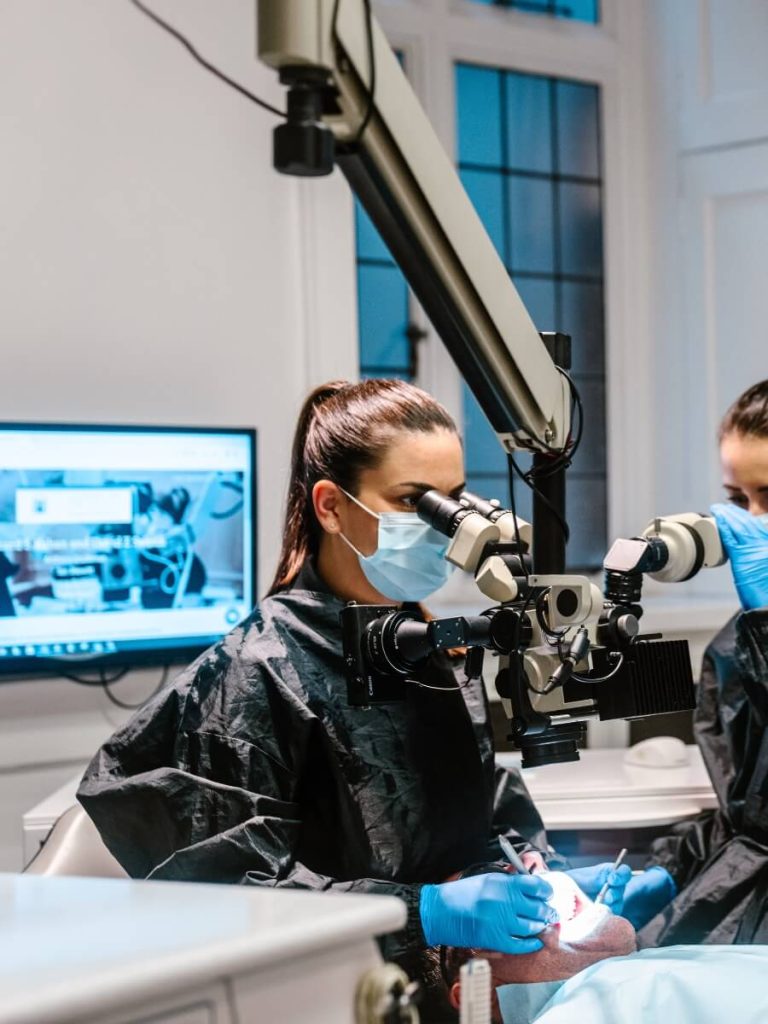 We pride ourselves on harnessing the latest in dental technology to ensure unparalleled patient care and treatment outcomes – from our state-of-the-art SWEEPS laser-assisted root canal therapy and the precision of our cone beam CT scanner to comfort-enhancing video glasses and rubber dam. 
Dive deeper into our cutting-edge tools and techniques and discover how we're redefining the future of endodontic care on Harley Street.
Experience world-class root canal care at EndoAcademy, where your comfort and dental health are our top priorities. Harnessing the latest technology and expertise, we're dedicated to preserving your natural smile.
Elevate your endodontic skills by joining the esteemed ranks of the EndoAcademy. Engage with masterful practitioners, access cutting-edge technology and join the ranks of the UK's best endodontic specialists for ongoing support.
I wanted to check a root canal I was concerned about. It was actually a great experience! The place seems amazing, with friendly staff and completely seamless process from start to finish. Dr Selouk was excellent and explained things in such a nice and clear way.
Elsie Phipps
★★★★★
Very grateful for the colleague who recommended me to this practice - so in turn, I would now like to pass on the recommendation to you, if like me you have complicated teeth and want excellent care. It's a lovely practice and I felt like I was in excellent professional hands.
Sam Cowan
★★★★★
What a lovely bunch of people, and my tooth has never felt better! From the moment I walked in I felt welcomed and in safe hands. Stella and Kadrina did an amazing job of making me feel at ease, explained everything extremely well, answered my questions professionally and did an amazing job on my tooth.
Hugh Watson
★★★★★
Oh wow. Dr David Selouk performed Root Canal Treatment on me 10 days ago and - start to finish - he & his team were top-class, super professional and did an amazing job.
Rob Staf
★★★★★
Richard did a fantastic job on my tooth/bone and successfully removed all infection with the bone subsequently healing. Completely pain free and very tidily done. The procedure surpassed my expectations and the price was very fair. 5 stars and would strongly recommend. Thanks.
Charles Mansell-Jones
★★★★★
Had a great experience here having a root canal carried out (not something I thought I'd say). I didn't feel a thing during or after, and 12 months later the x-ray shows the bone has healed back and the root canal has taken well. Dr David Selouk was great at explaining everything and he had all the gadgets to hand.
Greg Loughran
★★★★★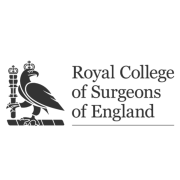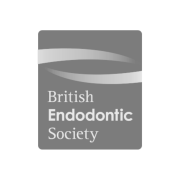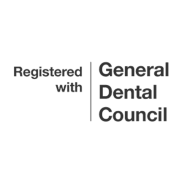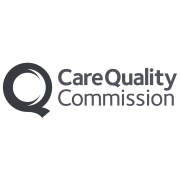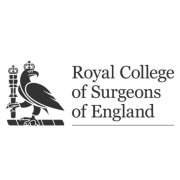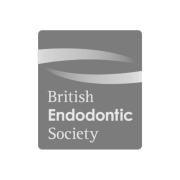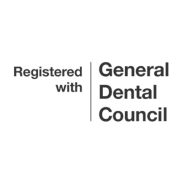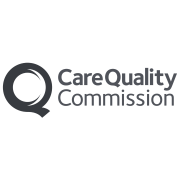 Subscribe to our newsletter
Stay up to date with our latest news and events.