Setting a New Standard for Endodontics in the UK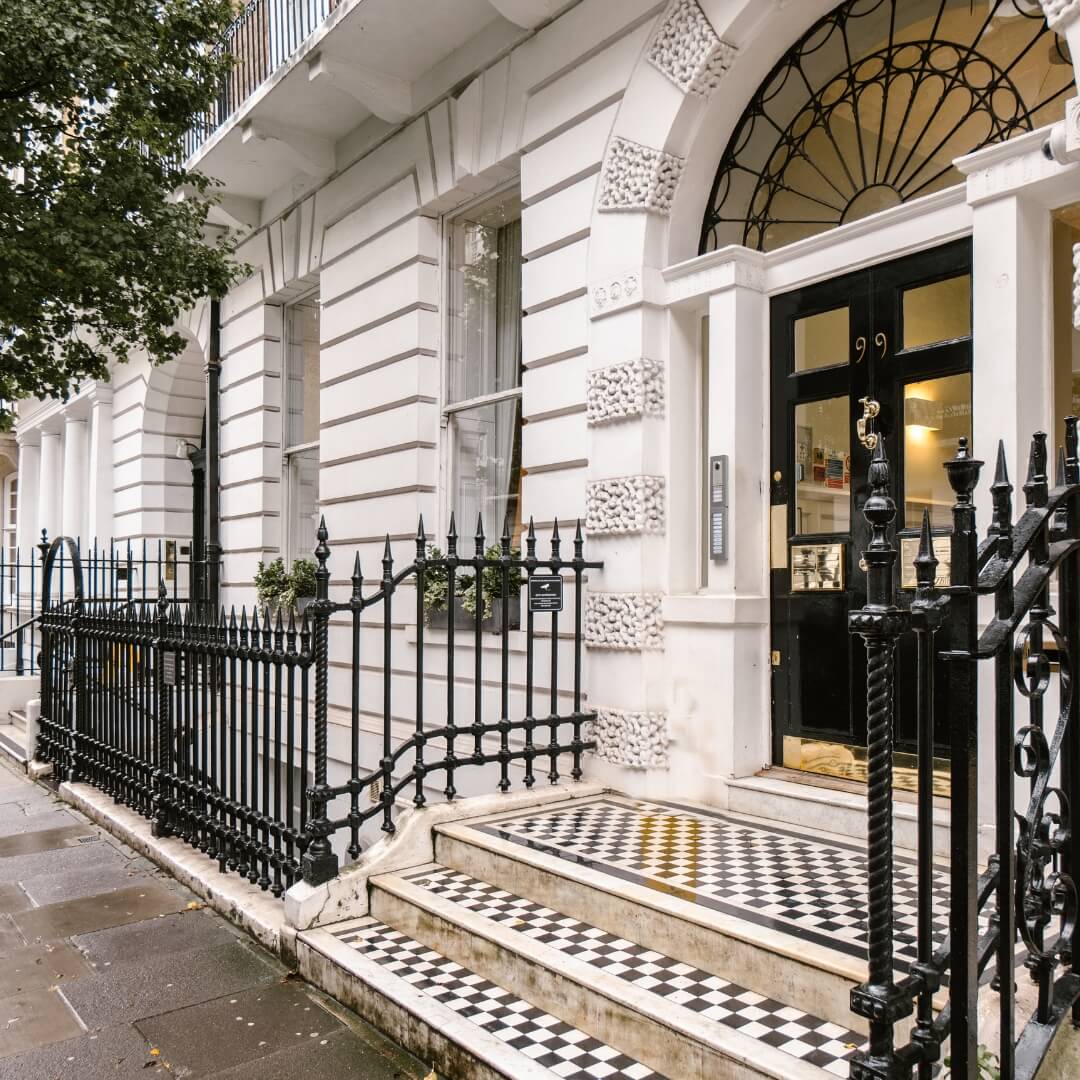 Since our inception in 2014, The Academy of Advanced Endodontics has been committed to setting the gold standard in endodontic care and education. 
With a fusion of masterful expertise, cutting-edge technology, and a patient-centric approach, we've consistently pushed the boundaries of what's possible in endodontic treatments. 
Our dedication to excellence has not only positioned us as leaders in the field but has also allowed us to provide unparalleled care to our patients and top-tier training to aspiring endodontists. At the heart of our academy is a relentless pursuit of knowledge, innovation, and the desire to save and restore the natural beauty of every tooth we encounter.
A Brief Timeline of the clinical and academic journey which led us here.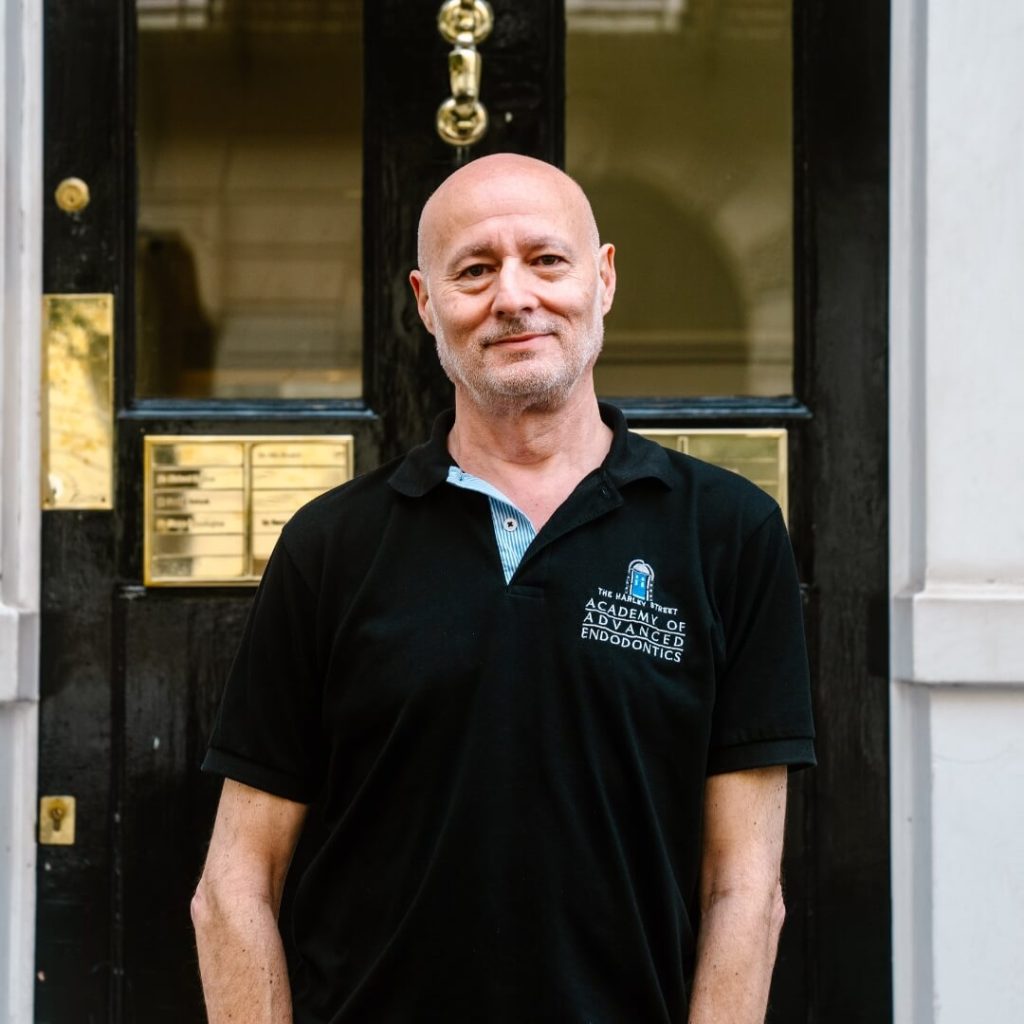 Specialist in Endodontics, Clinical Director 
Richard, with his four decades of unwavering commitment to endodontics, has been a trailblazer in the field, integrating technology and innovation to elevate patient care.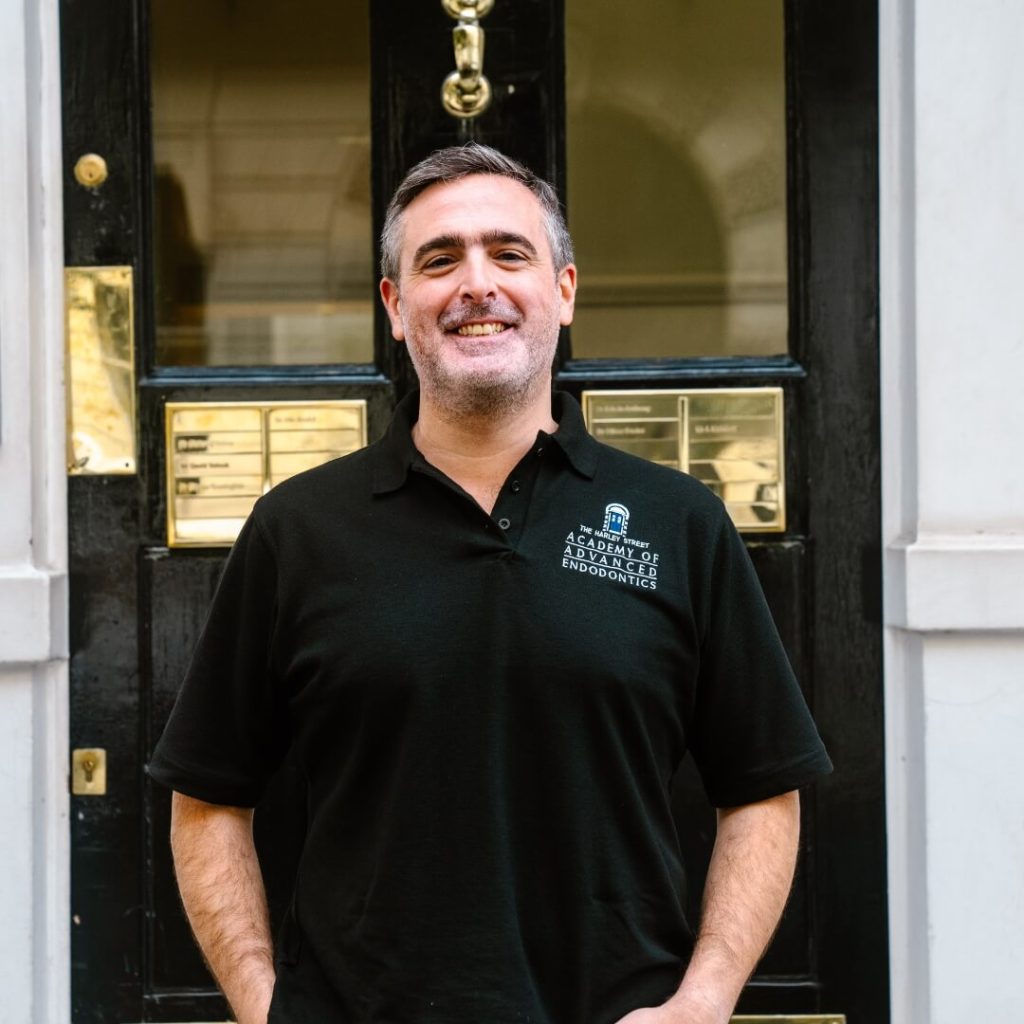 Specialist in Endodontics, Clinical Co-Director
David's academic and clinical achievements are a testament to his dedication. His role at the Royal National ENT and Eastman Dental Hospitals further cements his position as a leading figure in the endodontic community.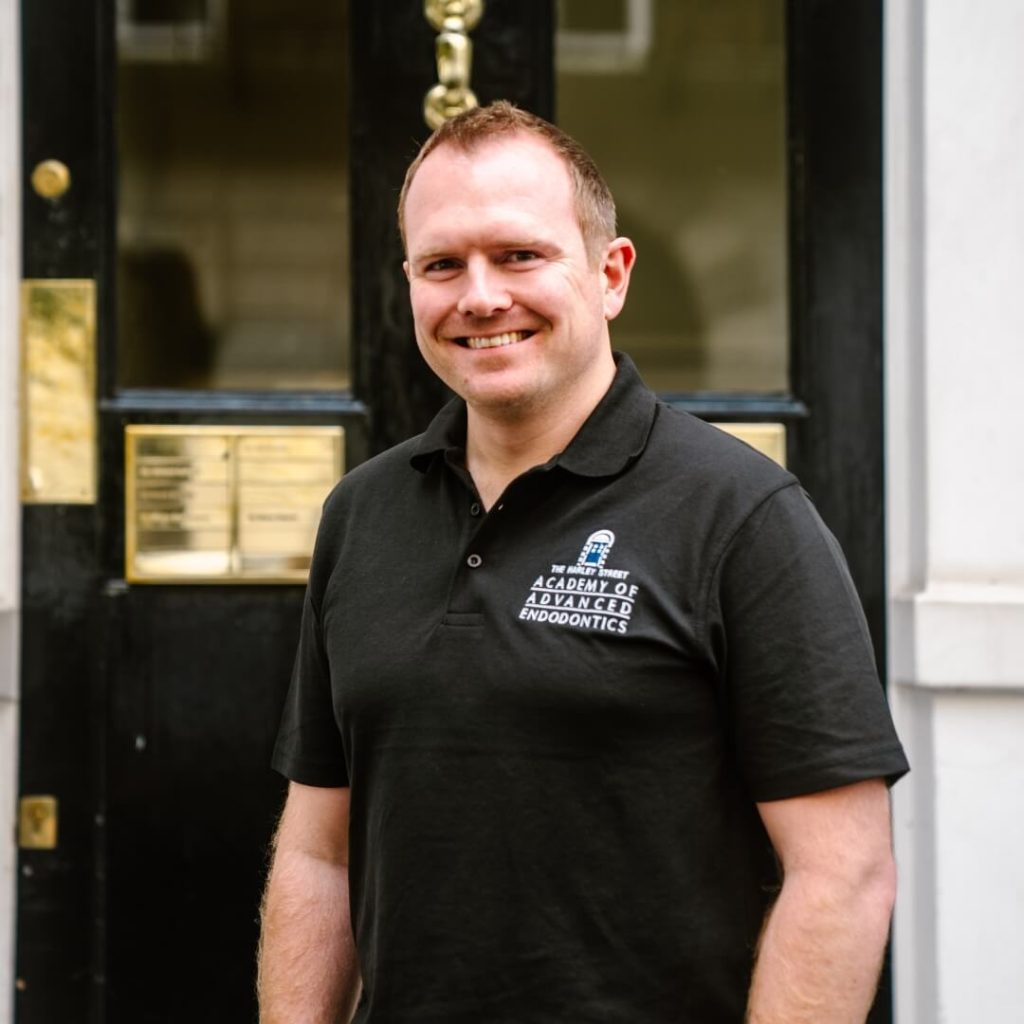 Specialist in Endodontics, Associate Specialist
Ian's areas of expertise are root canal treatments of complex teeth and re-root canal treatment. Ian is a caring, patient and meticulous person who is keen to dispel the myths surrounding root canals by providing pain-free treatment.
Administrative and Nursing Team
In a world where natural teeth are often undervalued, the Academy of Advanced Endodontics champions their preservation.
We challenge dental norms, offering patients top-tier treatments that prioritise the longevity of their natural teeth.
Through our Academy, we bridge the gaps in endodontic training, empowering dentists to excel and preserve.
By fostering a community of continuous learning and innovation, we aim to elevate dental standards, ensuring every tooth gets its chance.
In a future shaped by the Academy of Advanced Endodontics, every tooth is given its rightful chance, with extractions becoming a last resort.
Dentists equipped with superior skills and knowledge confidently restore even challenging endodontic cases, ensuring patients benefit from the expertise of trusted practitioners.
In a world where endodontic excellence is the norm, continuous
improvement is embedded in practice, and the word 'failure' is a distant memory in endodontic care.
The Principles That Guide Us
At the Academy of Advanced Endodontics, we pride ourselves on integrating the latest technological advancements to ensure our patients receive unparalleled endodontic care. Here's a glimpse into our state-of-the-art technology: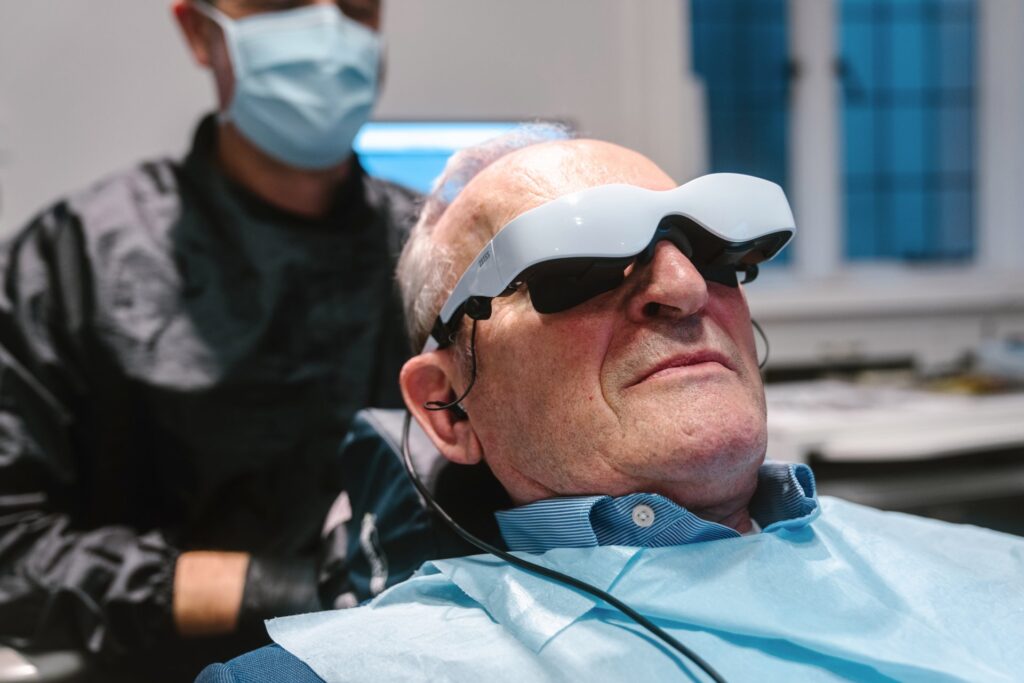 For more than 25 years, we've been pioneers in enhancing patient experience during treatments. Our high-definition Zeiss Cinemizer glasses, connected to major video streaming services, not only entertain but also offer patients the unique opportunity to watch their procedure as seen through the microscope. It's a testament to our commitment to transparency and patient comfort.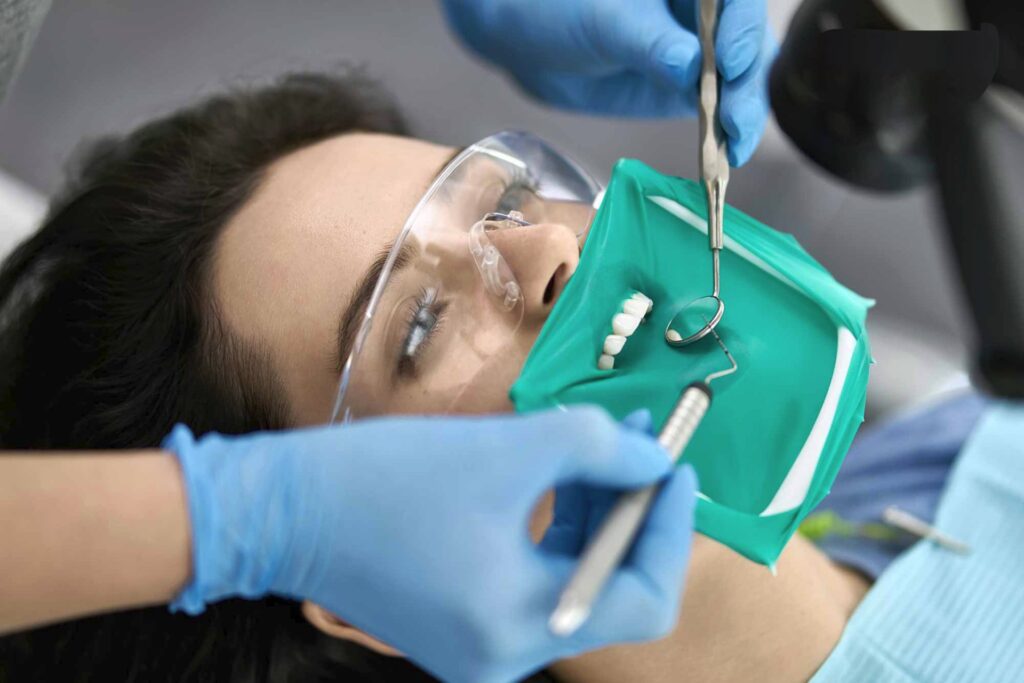 A testament to our commitment to precision and patient comfort, the rubber dam technique we employ has been a gold standard since 1836. It ensures a clean working environment within the tooth, preventing debris or water entering the patient's mouth during the procedure.
Morita Tri Auto ZX2 Handpiece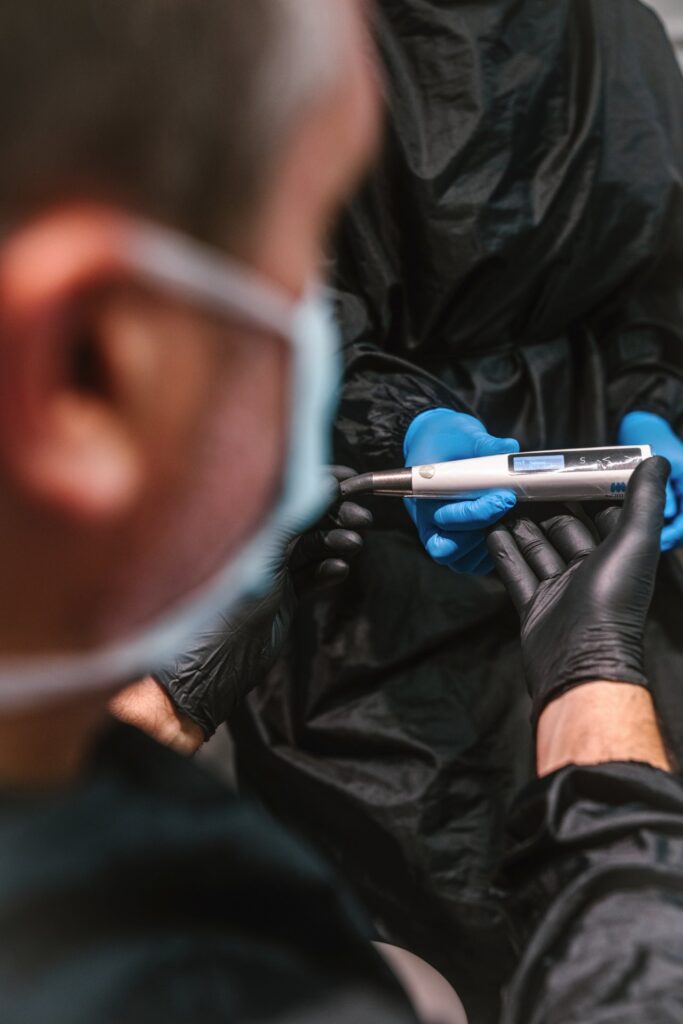 Our collaboration with Morita, a renowned Japanese engineering company, has equipped us with the Tri Auto ZX2 handpiece. This revolutionary device combines the precision of the Morita apex locator with advanced motor capabilities, ensuring rapid, safe and efficient root canal preparations.
Laser-Assisted Root Canal Therapy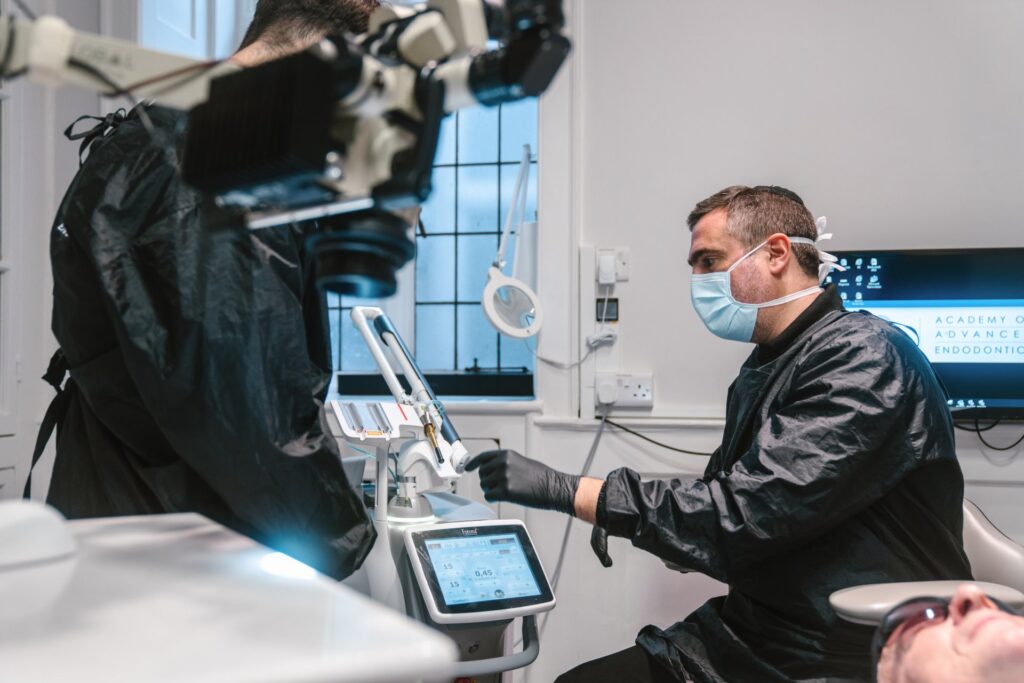 We're the first in the UK to employ the SkyPulse™ endodontic laser with SWEEPS and R-SWEEPS capabilities. This technology, combined with our expertise, ensures narrower, cleaner and less damaged root canals, preserving the natural anatomy of the tooth.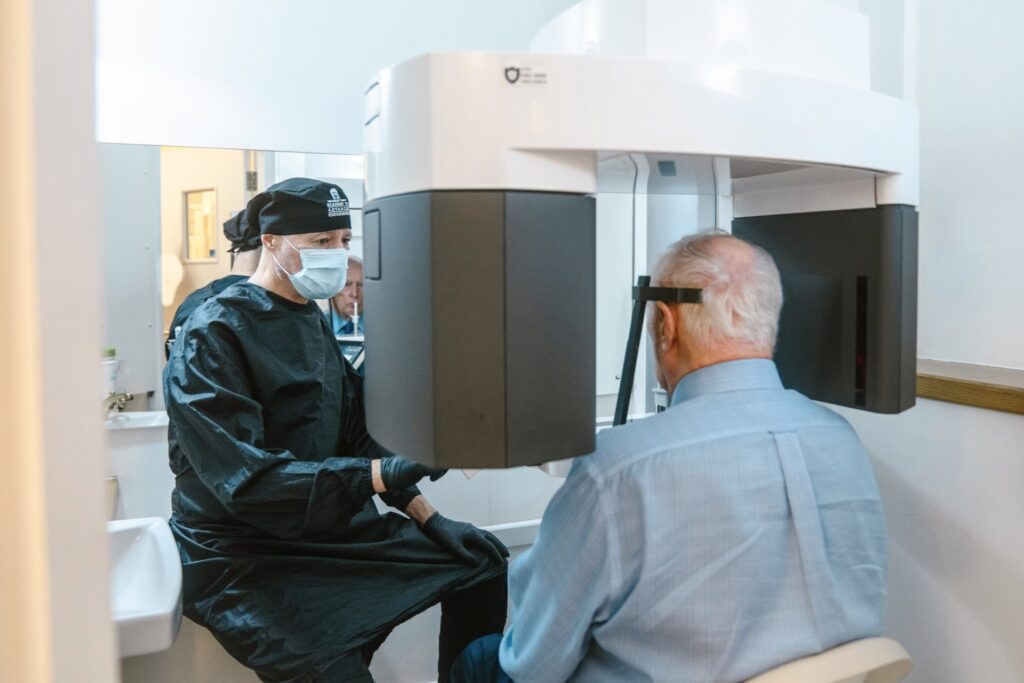 Our on-site Veraview X800 cone beam CT scanner by Morita offers a 3D view of the tooth and surrounding bone, providing unparalleled clarity in diagnosis and treatment planning. As one of the first endodontic practices in the UK to adopt this technology, we've become a referral centre for complex cases, trusted by both endodontists and general practitioners.
Intraoral Scanner and 3D Printer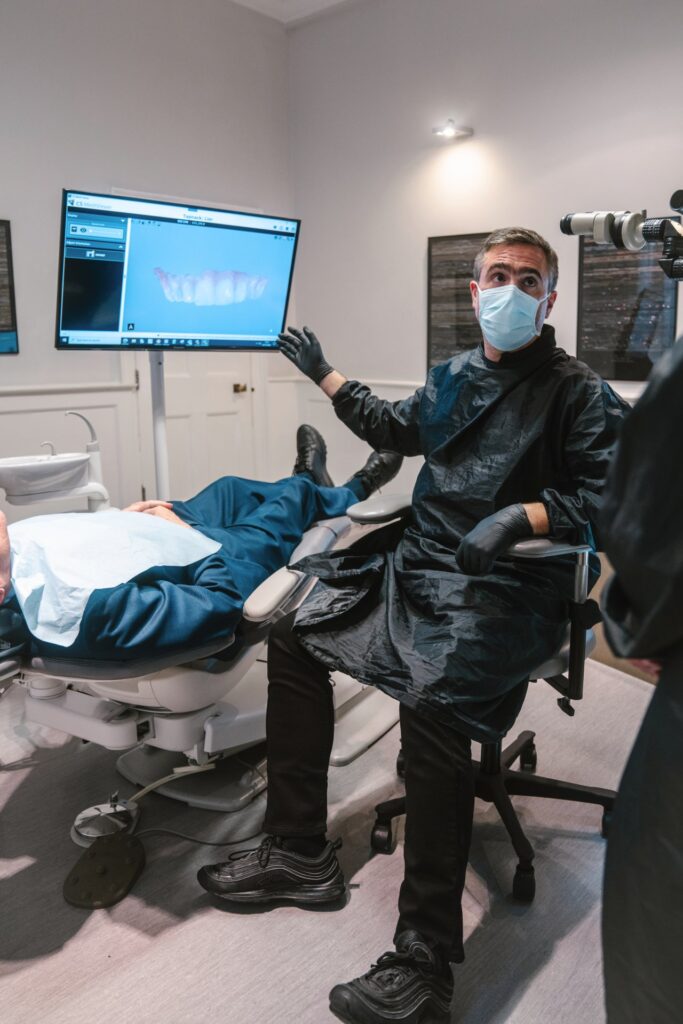 Using our intraoral scanner, we are able to take a digital impression of your teeth. With specialised design software, we construct a 3D-printed guide using our in-house printer. These guides can then be used during treatment to preserve tooth structure and make traditionally highly complex treatments simpler and more predictable.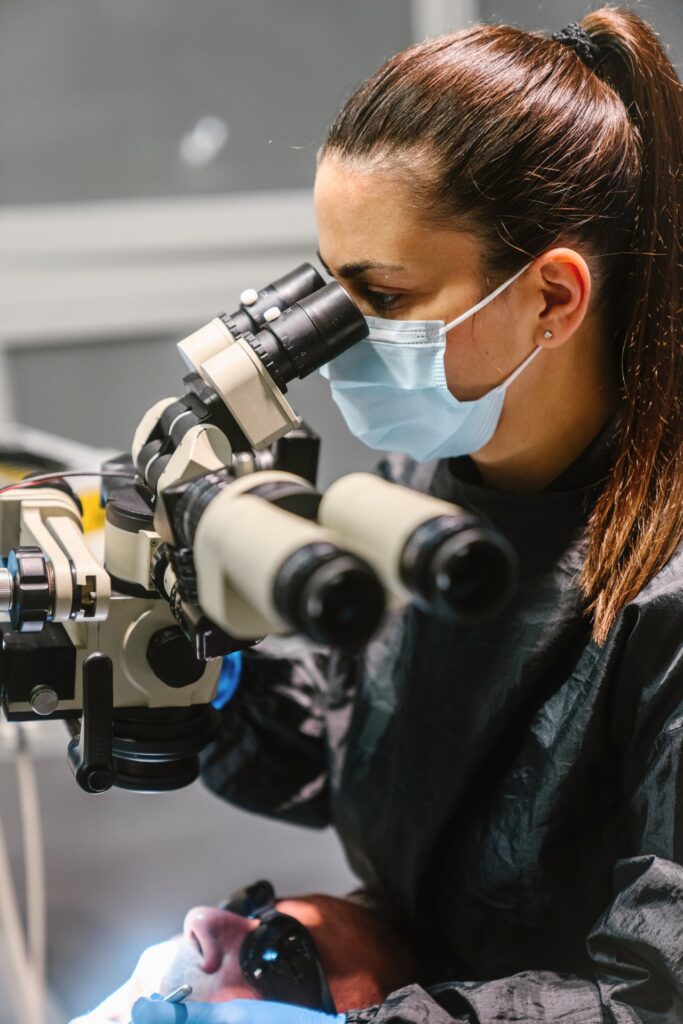 The dental operative microscope has been widely employed in the field of dentistry, particularly in endodontics. This results in significant advancements in the effectiveness of root canal treatment and endodontic surgery. The high-quality magnification and illumination greatly enhance visualisation of the operative field, crucial for carrying out intricate endodontic procedures while preserving natural tooth structure.
Subscribe to our newsletter
Stay up to date with our latest news and events.